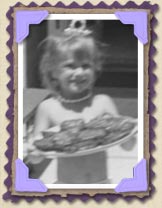 Debra De Liso (Director) has guided the writing and directed over 250 One-Person Shows at the American Academy of Dramatic Arts, USC, and professionally. She enjoys the challenging and personal work of taking actors through the autobiographical writing process into performance. She has written two of her own solo pieces, one about her disabled but inspirational mother, The Nurse June Show, and one about dance artist Isadora Duncan, Isadora's Dream. Debra also wrote the musical Slaughter House Sleepover about the making of a low budget horror film with Jonathan Sacks. She conceived the play Cock Tales, an evening of wickedly original male monologues about sex from some of L.A.'s best playwrights which ran for ten months in Hollywood. Jay Sefton's original solo play The Most Mediocre Story Never Told, dramaturged and directed by Debra won Best Solo Play 2008 by L.A. Weekly and earned critical acclaim at the Actor's Playhouse in New York at the NYC International Fringe Festival. For television, Debra directed several episodes of the comedy show The Tyrants in Therapy starring the husband and wife comedy team Abbe Kanter and Michael Jaye. Debra was honored to direct Master yoga instructor Naader Shagagi's four DVD's on Curative Yoga. She is currently writing for her Saturday acting class students, and production company Walk A Mile Productions, for future feature and short film shoots. Debra received a three year California Arts Council Grant to teach acting and playwriting at California Rehabilitation Center, a medium security prison, which was some of the most difficult and rewarding work she has done to date. In 2007 Debra directed a production of Eve Ensler's play Necessary Targets about women in a Bosnian refugee camp at AADA, the talented international cast then performed a benefit show raising money for FEMINA, the first feministic magazine that presents women's activism in Bosnia and Herzegovina and creates a creative space for women to express themselves. In the Femme Fatales Magazine. Debra is featured in an article about her Hollywood journey from her early film acting work in low budget horror films to finding her niche in theatre, dance and helping others share their gifts. Recently Debra played the lead female in the world premiere of Donald Freed's 1951-2006 at LATC and performed in The Einstein Plan with James Cromwell. Directing Becoming Norman has been a true pleasure. To contact Debra, go to www.debradeliso.com.
Steven Applegate (Musical Director) An award-winning musical director, he has worked in almost every theatre and concert hall in the LA area, as well as many prestigious concert halls throughout the United States and in Europe. He has had the honor of performing for Kings and Queens, and United States dignitaries, as well as private celebrity functions, presidential candidate fundraisers, and numerous benefits around the world. Some of his favorite memories include being the guest conductor for the Dallas Symphony and the Denver Symphony in concert with singer John Raitt. Others include working with Christina Aguilera, Sandy Duncan, Cybil Shephard, Maureen McGovern, Sally Struthers, Adrianne Barbeau, Jack Jones, Alexis Gershwin, Frank Gorshen, Lorna Luft, and Christine Ebersole. His theatrical experiences have included: Godspell, The Rocky Horror Show, Cabaret, Showboat, Footloose, The Secret Garden, 42nd St., Seven Brides for Seven brothers, Kiss Me Kate, Joseph and the Amazing Technicolor Dreamcoat, Little Shop Of Horrors, Jeykle and Hyde (Ovation nominee), Candide, Rags. Steven is a very sought-after arranger, producer, and conductor with numerous recording credits. He has extensive experience in the world of CHORAL MUSIC, and is currently the Director of Music Ministries at the Valencia United Methodist Church. Steven loves working with Becoming Norman and congratulates Norman, Raul, and Debra for such a beautiful show.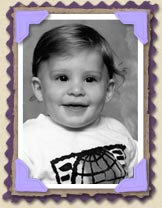 Coby Chasman-Beck (Lighting Design) Notable designs: Praying Small (NOHO ACE), Los Angeles Tap Festival '08 & '09, Los Angeles Hip Hop Intensive Concert '09 (Debbie Allen Dance Co.), Hedwig And The Angry Inch, The Lobotomist, Oklahoma, The Grapes Of Wrath, You Can't Take It With You, FAME (Inner City Education Foundation), Chop Shop: Sexing In The Right Flow (Donald Byrd), Co-Lab Ii, He Said, She Said (Coriolis Dance Collective), Spectrum Dance Theater Studio Series II: The Theater Of Needless Talents and Interrupted Narratives/War, Giving Back Arts And Music To Education: Press Conference (Governor Arnold Schwarzenegger), Street Angel Diaries, Shabbat Alive! Lighting Direction for national tours including Spectrum Dance Theater: The Theater Of Needless Talents and Interrupted Narratives/War choreography by Donald Byrd. Seattle Theater Group & Spectrum Dance Theater: Icono-Clan(Choreography by Merce Cunningham, Gus Solomons Jr, and Donald Byrd). Assistant Lighting Design for regional theater including Seattle's 5th Avenue Theatre: On The Town, White Christmas, and Seven Brides For Seven Brothers. Additional work with Cabrillo Music Theater, The Ebony Repertory Theater Company, The Fountain Theater, Air Light Design, JPL Design Production, LTS Lighting, Nate Holden Performing Arts Center, Children's Civic Light Opera, and IATSE Local 15. Mr. Chasman-Beck currently serves as the Resident Lighting Director for Spectrum Dance Theater.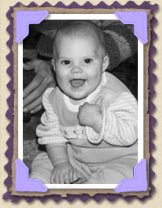 Lacey Anzelc (Set Designer) Lacey has been working in Los Angeles as an independent contractor in both theater and film for almost three years. She has production designed a number of music videos and short films, and has worked in the art department on a handful of feature films. She has worked in various theaters around Los Angeles, and for the past three years has been the set designer for Chaminade College Prep. High School. As the resident designer at the NoHo Arts Center, most recently, she designed Praying Small, Proof, East of Berlin and was the scenic artist on Dracula. She is currently working on a mural project in Hollywood, as well as illustrating a children's book. Lacey has a BA in architecture from Lehigh University and an MFA in Set Design from UCLA.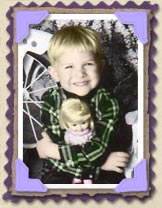 Norman P. Dixon (Set Dressing) for bio click here.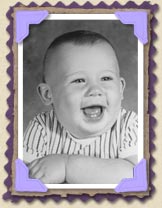 A.J. Nowak (Sound Designer/Production Stage Manager) is a writer in Los Angeles who has produced and delivered hundreds of short-form film, video and television projects for major U.S. companies. A vocalist and stage actor as well, A.J. attended Beloit College in Wisconsin, and graduated with degrees in both Theatre Arts and Music. He has performed with numerous theater companies in Missouri and Minnesota, including the renowned Guthrie Theater in Minneapolis. He produced and starred in the Minnesota premiere of the Andrew Lippa/Tom Greenwald musical john & jen, which was selected as one of Lavender Magazine's "Top Ten Twin Cities Productions" for the year 2000. Other favorite roles include John Wilkes Booth in Assassins, Orin (and everyone else) in Little Shop of Horrors, and Paul in Company. He runs Arctic Dog Films and writes a blog called LA365 about his misadventures in la-la-land (www.la365.wordpress.com).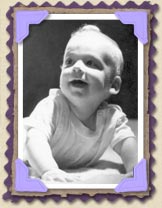 Ken Werther (Publicity) Norman Lear's Embassy Television (1982-83); Lorimar Television (1987-88). Press Associate at Center Theatre Group (Ahmanson Theatre, Mark Taper Forum, Kirk Douglas Theatre) 1986-87, 1990-95, 2000-2009. L.A. office of Boneau/Bryan-Brown, 1995-97. Miramontez/Werther Company, 1988-90. Also: 42nd Street, Sweet Charity starring Debbie Allen, Sandra Tsing Loh's Bad Sex With Bud Kemp, Aliens In America and Mother On Fire!, The Rocky Horror Show, I Love You, You're Perfect, Now Change and the original production of Naked Boys Singing ! Blank Theatre Company: The Wild Party, Lobster Alice, Hotel C'est L'amour, Little Fish, Why Torture Is Wrong, And The People Who Love Them, See What I Wanna See. Black Dahlia Theatre: Orson's Shadow, Belfast Blues, An Infinite Ache, Secrets Of The Trade. Elephant Theatre Company: Block Nine, Supernova, Parasite Drag. Echo Theater Company: Wirehead. Deaf West Theatre: My Sister In This House. Member: Association of Theatrical Press Agents and Managers; Publicists Guild of America. Co-producer, 2008 L.A. Stage Alliance Ovation Awards ceremony; Brimmer Street Theatre Company's Leiris/Picasso. Assistant Director: Stop The World, I Want To Get Off (Musical Theatre Guild); The Women Of Brewster Place (Celebration Theatre). Upcoming: assistant director, Take Me Out (Celebration Theatre).
Eric Pargac (Graphic Design) Eric is a co-founder and co-artistic director of the critically-acclaimed Furious Theatre Company, Artists in Residence at Pasadena Playhouse. He is the marketing director and graphic designer for Furious and designed the company's website along with all the promotional materials for its productions. As a result of his work with Furious, he was hired as the graphic designer for Pasadena Playhouse where he served from 2006 through January 2010. Eric is an actor as well, having just completed a run as Julie Gordon in Clifford Odet's Paradise Lost at the Tony award-winning Intiman Theatre in Seattle. On stage at Furious he originated the roles of Bill in Canned Peaches in Syrup and Clay in An Impending Rupture of the Belly. Other Furious acting credits include Saturday Night at the Palace, Grace by Craig Wright, US Dragby Gina Gionfriddo, The Fair Maid of the West Parts I & II, Scenes from the Big Picture, Tearing the Loom, Mojoand The Playboy of the Western World. As a co-founder of Furious, he received the Pasadena Arts Council's Gold Crown Award and the Debut Award from Back Stage.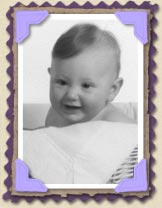 Teal Sherer (Associate Producer) is very excited to be a part of the Becoming Norman team. Becoming Norman is the 5th show Teal has produced at The Noho Arts Center. The previous shows included Praying Small , Proof (which she also starred in), Who's Afraid Of Virginia Woolf?, and The History Of Bowling . As an actor, Teal was recently cast as the lead actor in the short film TRANSIENTS. Teal recurs on the hit web series THE GUILD (playing a troublemaker named Venom). Teal has performed on stage with Dustin Hoffman, Annette Bening, Richard Schiff, and James Cromwell. She is also in the Emmy Award winning HBO movie WARM SPRINGS – where she also worked behind the scenes as an advisor to Kenneth Branagh. Teal wants to thank Raul and Norman for this wonderful opportunity. And thank you for supporting theatre! For more information check out www.tealsherer.com.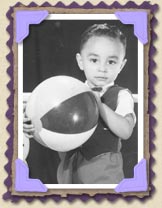 C. Raul Espinoza (Producer) is a theatrical marketing consultant/producer. Raul is currently working on Los Angeles run of the National Broadway Tour of West Side Story andrecently completed work on the Los Angeles run of the 1st National Tour of the 2008 Tony Award Winning Musical In The Heights,both productions for the Pantages Theatre. He spent 7 years as Audience Development Manager at Center Theatre Group (Ahmanson Theatre, Mark Taper Forum, Kirk Douglas Theatre). Raul was marketing consultant on Luis Alfaro's Black Butterfly, Jaguar Girl, Piñata Woman and Other Super Hero Girls Like Me; Suzan-Lori Parks' Topdog/Underdog, Culture Clash's Chavez Ravine, Luis Alfaro's Breakfast, Lunch and Dinner, Slanguage by Universes, Baz Luhrmann's La Bohème and John Leguizamo's Sexaholix…A Love Story. Other marketing/audience development projects include Cantinflas by Herbert Siguenza and About Productions' By the Hand of the Father at the Ford Amphitheatre and Plaza de la Raza; They Shoot Mexicans, Don't They? at the Luckman and the Autry Museum; Bleeding Through at Shakespeare L.A. and Showing Our Age at [INSIDE] The Ford; Culture Clash's Zorro in Hell and Luisa Fernanda, una zarzuela at the Ricardo Montalban Theatre and About Productions' Showing Our Age at [INSIDE] The Ford, City Kid: The Musical at the Hudson Theatre. Raul's producing credits include Cumbia de mi corazon by Toby Campion at the Bilingual Foundation of the Arts; Culture Clash in AmeriCCa by Culture Clash, Assistance League Theatre; Summertime by Charles Mee, directed by Michael Michetti, Theatre @ Boston Court; The Dining Room directed by Kay Cole and Guys and Dolls directed by John Rubinstein, Interact Theatre Company; La Virgen de Guadalupe, Dios Inantzin, Cathedral of Our Lady of The Angels for the Latino Theatre Company, starring Susanna Guzman; That Certain Cervantes starring Henry Darrow, El Portal Theatre; The Versus of Ogden Nash written and performed by Peter Massey, Coronet Studio Theatre. From 1998 to 2001 Raul produced the National Play Award Playwrights Festival. He also produced the Back Stage West Garland Awards at the Alex Theatre, plus two major theatre conferences at Cal Arts and U.S.C. for the L.A. Stage Alliance. He has worked on the NoHo Theatre and Arts Festival and the Ovation Awards. He served on the board of the National Repertory Theatre Foundation, as well as the board of the L.A. Stage Alliance. He briefly served on the board of the Furious Theatre Company. Raul is an Associate Artist of Interact Theatre Company. He is currently a proud and active company member of the NoHo Arts Center Ensemble and also sits on its Board of Directors. Facebook.com/TheatreHombre.
The NoHo Arts Center and Arts Center Ensemble (Producer) were created in 2004, when theatre veterans James J. Mellon and Kevin Bailey purchased the American Renegade Theatre. Following extensive renovations, the newly christened The NoHo Arts Center opened its doors in September of 2004. The Center's resident company — the multiple award-winning NoHo Arts Center Ensemble (NoHo ACE) — is comprised of actors, directors and writers, galvanized into a passionate ensemble that creates new plays and musicals, adopting as their vision statement "Theatre for Its Own Sake." In its first season, producing as OPEN AT THE TOP, the company mounted two World Premiere musicals, including The Ghost & Mrs. Muir, along with the West Coast Premiere of the musical Dorian. The season also boasted both parts of Tony Kushner's Angels In America, the Los Angeles Premiere of Seth Greenland's Jerusalemand four evenings of 24 Hours Of Madness—where six 15-minute original plays are written, fully produced and performed off-book within a 24-hour period. Their second season brought the hit, re-imagined production of the musical Barnum, the critically acclaimed Elizabeth Rexand the World Premiere musical A Boy Called Lizard. Season three brought the company even greater acclaim as it presented the world premiere play, Feed, written by company member Jim Lunsford and directed by Artistic Director James J. Mellon; the West Coast Premiere of the hit New York musical revue, Bush Is Bad; and the award winning play, Palace Of The End. The fourth season brought three world premieres, the musicals Yo Ho Ho! A Pirate's Christmas, and Pest Control – The Musical, and the play Departures. Last season NoHo ACE mounted the "Hit" reinvention of the classic Dracula, the innovative world premier musical, Insanity, and the West Coast premiere of East Of Berlin. In five exciting years, THE NOHO ARTS CENTER has garnered four Ovation Awards and 22 nominations; two Garland Awards, along with 10 nominations; eight ADA Awards (including Best Director and Choreography for LIZARD) and 24 nominations; four LA Weekly Awards and nine LA WEEKLY nominations; one LADCC Award and six nominations. In 2010 so far, NoHo ACE has already brought to the stage their second evolution of Madness one-acts: Sanity 2 and the critically acclaimed drama, Praying Small. Becoming Norman will be followed with the ACE holiday favorite, Yo Ho Ho! A Pirate's Christmas.